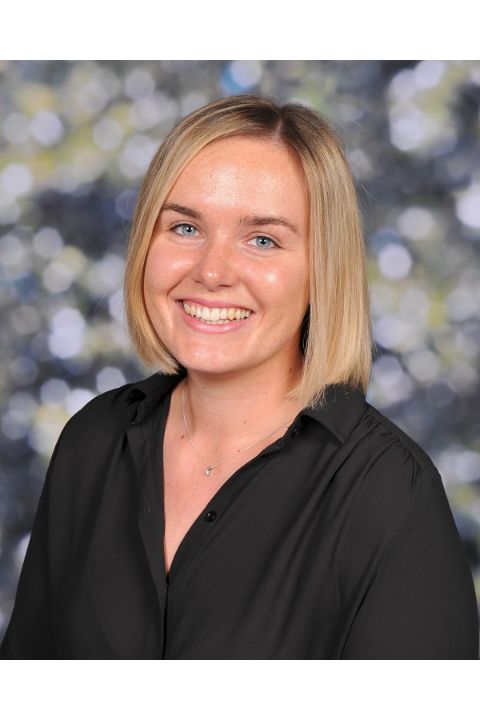 Miss Makey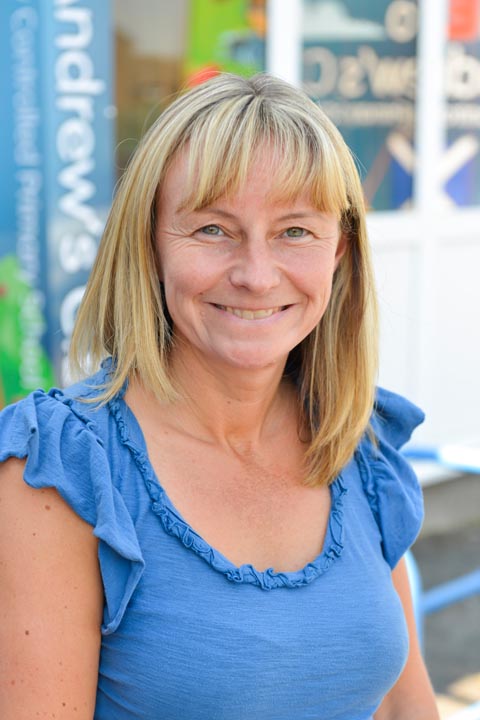 Mrs Lloyd
Miss Makey
I started my teaching career at St Andrew's Primary School in September 2016 and have worked in both Year 5 and Year 6.
After leaving Sixth Form, I studied Law at The University of Central Lancashire over three years and received a 2:1 Honours degree. I then decided that I needed some time away from studying so started work in the hospitality industry. I begin working as a barista in a lovely cafe come restaurant in Whalley; I quickly progressed to managing a team of over 15 people. After a couple of years I then took on the challenge of managing the opening of a brand new venue in Whalley. Soon after, I finally realised that teaching was the profession that I wanted to have an impact in. I applied to train through the PGCE route at The University of Cumbria in Lancaster, which would turn out to be a year of travelling, hard work, dedication and working 2 jobs around studying. I loved it though and I haven't looked back.
Upper key stage 2 has been a brilliant experience for me as a teacher over the past four years, and I am looking forward to another exciting year in Year 6. This year I am leading Literacy at St. Andrew's, which includes Reading, Writing, SPaG and phonics; I am also taking on a new role as NQT mentor for Mr Martin in Year 3 and I look forward to guiding him through his first year as a class teacher.
On a personal note, I enjoy playing netball and am a keen walker. I have recently started learning calligraphy as I have wedding invitations to make! I also occasionally do road cycling.
Homework
Homework will be handed out on a weekly basis. Children will be sent home with weekly English and Maths work. This will relate directly to what we have been learning in class or what we will be learning the week after.
Homework will be handed out on a Friday and must be returned by Wednesday at the latest. I will be running a homework club on Monday and Tuesday playtimes for children that have found completion of the given tasks difficult.
For each Topic we cover there will also be a project to complete. This will involve research and creating a presentation to put on display in the classroom.
Reading Books
Reading books will be chosen by the children in class and can be taken home and read at their own pace. The children will be responsible for changing their books. We will also be doing daily reading with the children in school and have a class novel which will also be read daily.
PE
This year we have PE on a Tuesday and a Friday. Please ensure that your child has their correct, full PE kit in school on these days with pumps that fit in case we decide to work outside.
Topics
The topics we will be covering this year are:
Autumn 1 – Scary Scots
Autumn 2 – Vicious Vikings
Spring 1 – Battling Boats
Spring 2 – Kings and Queens
Summer 1 – World War 2
Summer 2 – D-Day
SATs
At the end of Year 6, children take their SATs tests along with children from primary schools across the country. This year, the children will be taking their SATs tests in reading, writing, maths and SPaG. These will be taking place in the week commencing 11th May 2020 over four days. As a class, we will be doing lots of preparation for these as well as ensuring that we keep our lessons exciting and engaging so that the children remain motivated, enthused and eager learners. Closer to the time, homework will have more of a focus on testing to allow the children to get used to the way questions are set out.
If you have anything that you need to discuss, please don't hesitate to come into school and speak to us or send a message via Class Dojo.
Thank you for your continued support in assisting in your child's education and development.
Miss Makey