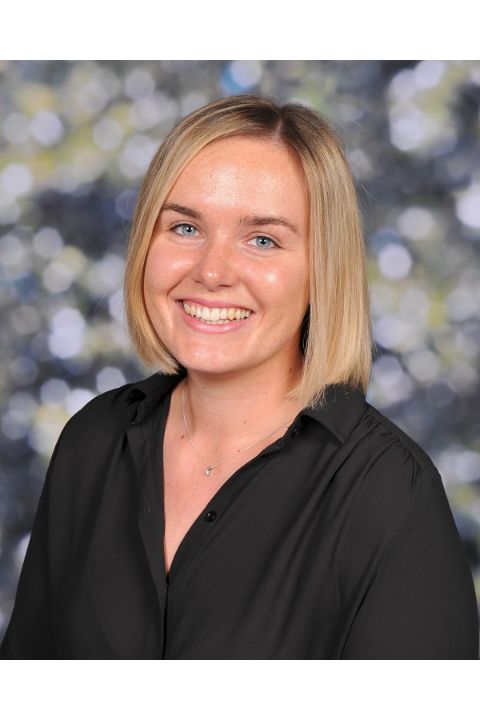 Miss Makey
Miss Allen
My name is Miss Makey and I am delighted to be teaching in Year 5 this year, along with Miss Allen, our teaching assistant. This is my third year teaching at St. Andrew's. I graduated from University of Cumbria with a Post Graduate Certificate in Education. I am looking forward to helping my students achieve their best, overcome challenges and have fun whilst learning.
In my spare time, I like to indulge my creative side through calligraphy, painting and sewing. I love listening to music, and I often do this whilst I am at the gym.
Our topics this school year are:
A United Kingdom – Looking at Anglo Saxon history, including where they invaded and settled. We will be creating Anglo Saxon shields in Art, as well as listening to British national anthems in Music. Our topic will extend to maths during a deep learning week where the class will have to overcome and solve a number of problems and scenarios.
Food, Glorious Food! – We will be looking at food from around the world and how it is transported in Geography. In Art we will be looking at a variety of still life artists and developing our art skills. We will also be tasting food from across the globe and creating our own food product for celebration. In science we will be investigating food and material changes.
Earthlings – In this Spring topic we will be observing how the Earth rotates and orbits, whilst also looking at other planets, the sun and the moon. In Music, we will be creating out of this world sounds using special effects. In Art, we will be comparing abstract artists to then create our own abstract planet paintings.
Amazon Adventure – This topic has a focus on discovery. We will be transported to South America and the Amazon Rainforest; investigating the Amazon basin, life cycles and plants. We will also be print making, creating collages and Amazonian sounds, debating and reading stories from other cultures.
Inventors and Inventions – In Design and Technology we will be creating a vehicle with motors and in Science we will be looking at friction, forces and motions. Additionally, in Music we will be looking at how instruments are made and even designing and creating our own!
Faster, Higher, Stronger – We will be looking at Ancient Greece and how they developed sport in to the creation of the Olympic Games. In science we will be discussing growth and the development of humans including learning about the circulatory system. We will be developing our art skills further through figure drawing and constructing 3D sculptures. Our English topics are Greek myths, reports and poems.
Homework
Homework will be handed out on a weekly basis, which will cover English and Maths work. This will relate directly to what we have been learning in class or what we will be learning the week after. Homework must be returned by Wednesday at the latest. I will be running a homework club on Monday playtimes for children that have found completion of the given tasks difficult.
Spellings will be sent home on a Monday and must be learnt by the following Friday when they will be checked.
PE
This year we have PE on Monday morning and Thursday afternoons. Please ensure that your child has their correct PE kit in school on these days with pumps that fit in case we decide to work outside.
We have an exciting year planned and I hope our parents and guardians join with us on our learning journey.